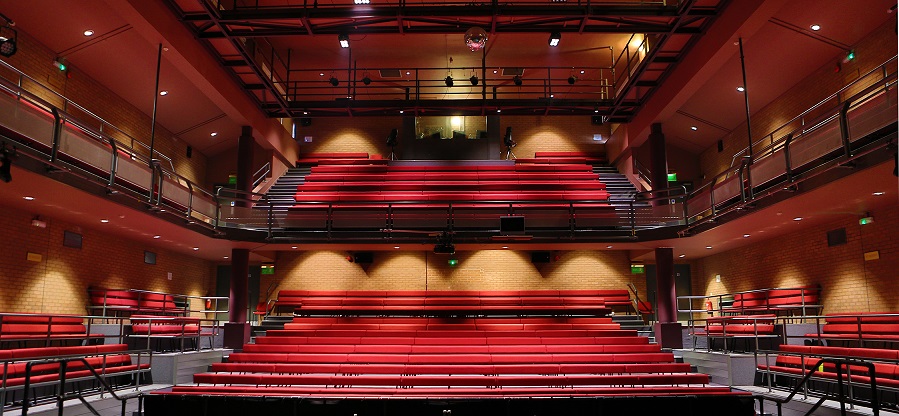 Bacon Theatre
The Bacon Theatre is available for hire at extremely competitive rates. Whether you are an amateur dramatic society looking for a venue, a charity planning a fundraising event or even a local business looking for conferencing facilities our experienced team will help you come up with a tailored hire package to suit both your budget and your ambition!
Comfortably seating 500 patrons on two levels in a modern auditorium (licensed capacity 566), equipped with the excellent audio-visual technology, the Bacon Theatre is the ideal place to start planning your event. And with our fully licensed bar and refreshment area, service driven team of ushers, plus a fully qualified first aid trained Duty Manager at every show, you can leave your audience in our capable hands.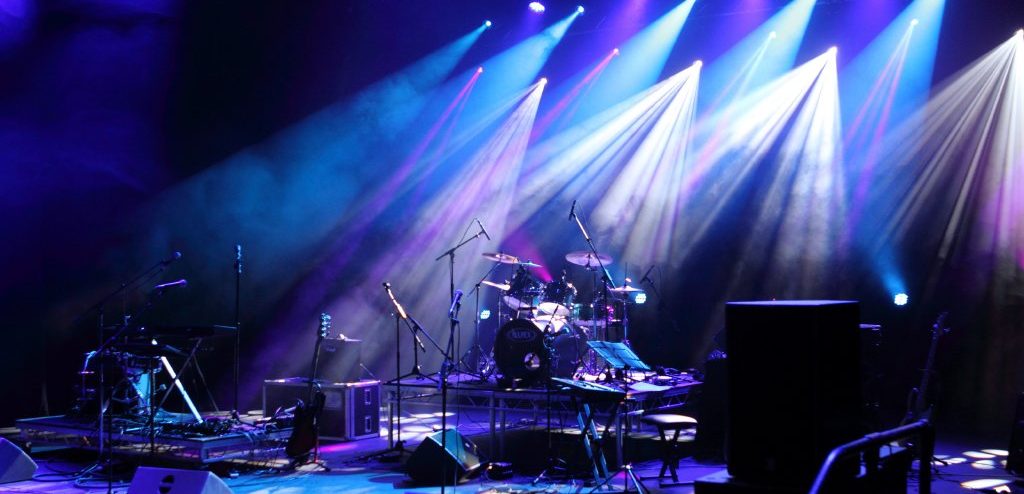 Technical Support
Our friendly and straight talking resident technician Matt is on hand to guide you through the technical requirements of your event, helping you to achieve the look and sound you dream of.
CLICK HERE to download the Technical Specification Sheets
CLICK HERE to download our Stage Plan
Matt Reading is a multi-skilled Theatre Technician with a bias towards lighting and audio visual. If you would like to pick Matt's brain for suggestions and ideas to make your event as spectacular as possible within budget, he would be very pleased to help, from simple AV presentations to multi-screen graphics and video production.
"The sound crew at the Bacon Theatre gave us the flexibility we needed for our live music film score, working with both our own gear and the house equipment. We were able to concentrate on the music knowing that the technical aspect was confidently taken care of. We'd definitely recommend working with them however non-standard and off the wall your tech rider is."

Stef, Minima Music
"Thank you for providing PA, lighting and engineers for the Tom Gates concert last Sunday. The communication ahead of the day was great and the equipment / expertise of the crew on the day was excellent. During the sound check everything was very well organised ahead of the band arriving and the sound during our concert was very good. We had a great time performing at the Bacon Theatre and hope to play at the venue again soon."

Charles Morland, Tom Gates Stuff Ltd
"Just have to say you did a sterling job for us, great sound – audience members were full of praise."

John Tonks,Voodoo Room
Sales and marketing
You are welcome to arrange your own ticket sales for events. We can certainly provide a ticket printing service at a competitive price, but to really keep us busy, why not commission us to sell your tickets using our efficient box office. We keep 10% you take the rest – it's one less thing to worry about.
As far as marketing is concerned, a package of event listing in our seasonal brochure and display of publicity material in the foyer is par for the course, but if you could do with some marketing advice to get your event on track, we are on hand to assist you.
We would be delighted to give you a full guided tour of the theatre at a time which is convenient to you, simply call or email us and let's get on with the show…